It's been a looong time since I did one of these, yeah?
I thought I might do this one with a theme. I got to thinking about it when I posted our starry night photos.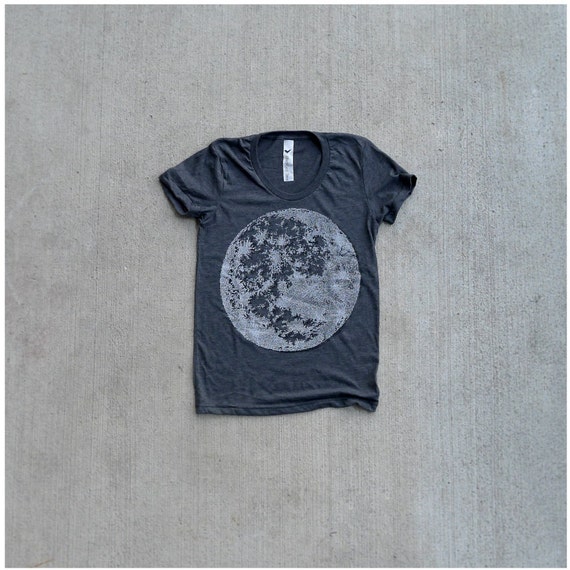 Moon shirt by blackbird tees on etsy.
I love this t-shirt.
Stuff You Missed in History Class's podcast on Caroline Herschel: Astronomy's Cinderella, the first professional female scientist in Great Britain. In case you like bad-ass women of history. Which I do! Plus astronomy, which I also like!
Some absolutely, completely, ridiculously amazing pictures of outer space. These were taken by actual pro's and telescopes and all that official biz-nis. In case you just want to wallow in the amazing-ness that these lenses can capture color spectrum's like this. I mean.
Or how about this flippin' delightful poesy ring from the British Museum? In case the charming six pointed stars and slightly wobbly design don't just have you at hello, it is also engraved on the inside: 'Many are the stars I see but in my eye no star like thee'. Calm down with your awesomeness, already, ring. Save some for the rest of us.
How about this simple and sweet manicure?
As it turns out, I could go on and on and on and on… I have at least five more up my sleeve right now. Here's an amazing night sky timelapse. I use the Night Sky app to stalk stars, day and night! This maker of beautiful rings also snapped a very inspiring nighttime selfie that I love. Starry night wall in the bedroom, anyone? How about this Milky Way One Piece swimsuit? One time Charlie McDonnell did a great vlog about the moon which I loved! Okay, that's probably enough for you guys! Apparently I have a thing for the night sky.